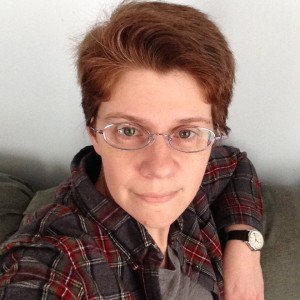 I'm a follower of Christ, wife and mother.
I live on the family farm, in a house built by my great-great-grandfather. My children are the sixth generation of my family to live on this land. That's a pretty amazing thing in today's culture.
I do not belong to any particular religion or denomination. I imagine that many would label me a "Christian" but that term has very little meaning today. I am a follower of Christ. I believe that the Bible is 100% true, and though I've questioned just about everything at some point in my life, I've never questioned the existence of God. My faith touches and transforms every area of my life.
I'm a second generation homeschooler! Teaching my children is one of the more challenging things that I've done, but it's also one of the most rewarding. I appreciate my own homeschool education even more now that I'm in the thick of it with my own kids.
I have no affiliation with any of the official political parties. Some might classify me as libertarian in my views, but contrary to the popular libertarian view, I embrace the belief that all rights come from our Creator God. I believe in the importance of being involved in government, but I think our efforts are best spent bringing about change at the local level first.
I'm an avid reader. I'll read about almost any subject, and my ambition is to establish a personal library filled to the brim with literary classics, and well-written books on every topic. I prefer Webster's 1828 dictionary, because I'm just a bit old fashioned.
I'm the author of many poems, several short stories and a number of articles. I've had the pleasure of seeing my writing published in both Family magazine and Dear magazine. I have a couple of novels in progress, and ideas for two non-fiction books that I would very much like to work on at some point. I still aspire to book publication.
My Mom taught me how to sew and quilt many years ago, and it is a skill that I use to this day. I do not have time to do as much of it as I would like, but I still greatly enjoy the time that I do devote to it.
I refer to knitting as my latest obsession. I enjoy the process, but more than that, I enjoy gifting my friends and family with something useful and pretty that I made especially for them. I am rarely without my knitting, and nearly every time I'm sitting still I'm knitting.
I have a husband of sixteen years, the four best kids on the planet, and a very large and furry German Shepherd/Black Lab mix, who spends his winters napping in front of our coal stove.